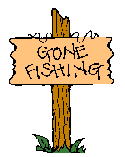 02/18/15
Bob's Bait Report
Even the rain was over a week but the water is still muddy. However it's getting clearer from day to day and it could be clear up in the next four to five day. Likely the weather is very steady warm at the temperature stays mostly at low 70 degree for the coming days. It's also a spring time when the blossom could be seen everywhere. The green grass covers entire hills with many parts in it, the yellow color of wild flowers blossom at peak now. This is the most beautiful spring time in California. Fishing for sturgeon was hot after the rain last week and it will continue in the coming days. This is the time for sturgeon migrates upstream for spawning. This year many oversize sturgeon have been reported and all must be released safely and most anglers follow the law that not remove the oversize sturgeons from water while release them. There were also many keeper sturgeons reported last week from Sherman Island to Prospect Slough or to Freeport in Sacramento area. Sturgeons caught on grass shrimp, ghost shrimp, lamprey eel combo with night crawler, pile worm, or ghost shrimp. Salmon roe is also god bait to fish for sturgeon this time. Along with sturgeon reported, striped bass fishing was good last week when angler using grass shrimp, ghost shrimp to fish for sturgeon and got the striped bass. It should be best to troll for striped if the water is clear. It could be good to troll for striped bass in this weekend in the Delta area including San Joaquin River, Mokelumne River, Sacramento River, and Isleton area. The weather will be very good and clear; therefore the white body/red head color lure should be used. Fishing for large mouth, smallmouth bass was improved in San Joaquin River and Mokelumne River. Lunar New Year will be tomorrow. Best luck to you and your family and all of you will have a great year ahead. Keep on Fishing. .
Good luck to you and have a nice coming weekend.
Where is the Georgiana Slough? Starting from Bob's Bait Shop and driving towards Walnut Grove on the highway 160, it is about .08 mile then turn right at Tyler Road. After passing Tyler Island bridge, turn left then find the open space to fish. It's very nice place where you and your family can stay over night, fishing for striper, sturgeon, and catfish.

Another good spot is also Georgiana Slough but on this side of the slough. Starting from Bob's Bait shop and set your speedohmeter to 0. Driving along the river on the bait shop side (River Road), remember not to cross Isleton bridge. When your speedohmeter reachs to 4.4
miles you are at Andrus Island Rd. Turn right and driving toward the levee. When your speedohmeter reachs to 6 miles, your are at RV park. This is a good area for fishing, picnic and camping.

We have all live baits you need including ghost, grass shrimp, pile worm, blood worm, minnows, bull head, and mudsucker. Frozen baits include sardine, anchovy, shad, eel, bull head, mudsucker. Special made salted sardine is very good for striper, sturgeon, catfish.
For the one who may come late after business closed(please call before 9:00 PM), call us so we can arrange the baits for you.
Phone numbers you can contact us: 916-777-6806 or cell phone 408-893-5707
Go directly the California Delta Chamber of Commerce fishing web site.