Fishing Reports and Photos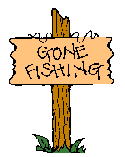 06/21/18 Bob's Bait Report This weekend is as normal weekend in the summertime when the Father's Day weekend is over. The Delta weather is windy most of time during the week and in certain days, the wind speed could be 25-30 mph. However, the water activities as water skiing, jet skiing, boating are kind of crowded in most of the Delta channels. The temperature for this weekend could reach over triple digits on both Saturday and Sunday. It will cool off afterward. Fishing for striped bass was still good in Isleton are, San Joaquin area and Cache slough area. The best baits are bloodworm, pile worm. The frozen baits are still good including shad, sardine, anchovy, and chicken liver. When it's hot, fishing at night time would good than during the day time. Fishing for large/small mouth bass was very good in Isleton are, Georgiana slough, Mokelumne rivers, Cache slough, and Prospect slough. Plastic worm, crank bait, rattle trap are the good lures to fish for large/small mouth bass. The best time to fish is either the high tide or incoming from low tide. Fishing for catfish was very good in Georgiana slough, Mokelumne rivers. The crawdad's tail meat without the shell is best for catfish. Chicken liver, anchovy, and night crawler are also good baits to fish for catfish. Sturgeon fishing was slow down in Isleton are. Best luck to you and have a nice weekend.
Where is the Georgiana Slough? Starting from Bob's Bait Shop and driving towards Walnut Grove on the highway 160, it is about .08 mile then turn right at Tyler Road. After passing Tyler Island bridge, turn left then find the open space to fish. It's very nice place where you and your family can stay over night, fishing for striper, sturgeon, and catfish.

Another good spot is also Georgiana Slough but on this side of the slough. Starting from Bob's Bait shop and set your speedohmeter to 0. Driving along the river on the bait shop side (River Road), remember not to cross Isleton bridge. When your speedohmeter reachs to 4.4
miles you are at Andrus Island Rd. Turn right and driving toward the levee. When your speedohmeter reachs to 6 miles, your are at RV park. This is a good area for fishing, picnic and camping.

We have all live baits you need including ghost, grass shrimp, pile worm, blood worm, minnows, bull head, and mudsucker. Frozen baits include sardine, anchovy, shad, eel, bull head, mudsucker. Special made salted sardine is very good for striper, sturgeon, catfish.
For the one who may come late after business closed(please call before 9:00 PM), call us so we can arrange the baits for you.
Phone numbers you can contact us: 916-777-6806 or cell phone 408-893-5707
Go directly the California Delta Chamber of Commerce fishing web site.
Salmon


Got this at Iseton Bridge

Striped bass


Got this at Isleton Bridge

can18lbs071312


can get 18 lbs 40" a Isleton BRIDGE



July Freeldlun got 22 lb. salmon on Silvertron at Isleton on 09/27/04



Bruce's Wife from Isleton got 22 lb. salmon on Silvertron at Isleton on 10/16/04



Can and Victor 11#, 9#, 7#, 7-1/2 # on mud sucker 01/17/04



Joe family got 41 lb. sturgeon on grass shrimp at Cache Slough 01_04_05



Chad got 6 lb. striped bass on mud sucker at Dump Gate 11/29/03



Phil Hill 98 lb. sturgeon at Montezuma Slough on ghost 11/08/03

Salmon


On Silvertron lure

undefined


Can got 23 lbs salmon on 10/26/11

REMEMBER KEEP ON FISHING!

Captain Dave, a license fishing guide in the Delta. With number of years experience in fishing in the Delta, Captain Dave can be the best guider in fishing for striper, sturgeon, catfish, salmon.

Captain Dave phone number: 209-810-0709