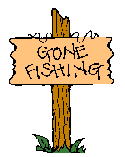 07/23/14
It was very good weather last week but the heat wave will arrive the Delta area this weekend with triple digit degrees on this Friday. It will be then stay above 90 degree for the rest of next week. The summer time in the Delta region this year is very much busy with very crowded water skiing, jet skiing, boating, sailing, swimming, camping, and fishing. During the weekend, water skiing is all over places from Rio Vista to Walnut Grove in the Old Sacramento River, or from highway 12 bridge at B&W resort to the split of Mokelumne Rivers.
Fishing for sturgeon was still slower during this time in most parts of the Delta even at the Moth Ball Fleet. There were only under size sturgeons reported last month till now on grass shrimp, shad, sardine, or pile worm. Fishing for salmon season has been started from last week but so far there was no report any salmon caught yet. This year, salmon showed up late in Bodega Bay and the Fort Braggs. It could be the reason the salmon hasn't been in the Delta channels yet. But salmon could move into the Delta area in the coming weeks. Normally salmon fishing is best during September to October. Even though August is just a starting month when salmon will show up more in the Delta reason, but there are many boat anglers who are trying to fish for sturgeon from the beginning of the opening day through the rest of the season. Actually many anglers who like to fish for salmon than any other fish in the Delta since salmon is very good fighting fish and salmon meat is best. In the Delta region, the popular lure to fish for salmon is the spinning lures including Mepps Flying C, Blue Fox, Delta River lure, and Silvertron spinning lures. The most popular colors are chartreuse/silver blades or red/silver blades. Sinker from 1 oz to 3 oz can be used depending on the water's depth. The boat speed should be less than 2 MPH (GPS speed). Fishing for striped bass is fair in most parts of the Delta. The popular baits to fish for striped bass this time is sardine, anchovy, shad, or live minnow. Isleton public fishing pier is the best place to fish for salmon, striped bass, largemouth, small mouth bass, catfish, and blue gill. Isleton public fishing pier is also has the public boat dock where fishermen can tie their boat to have lunch, dinner, shopping some needed items and baits. Fishing for largemouth, small mouth, and blue gill were very good from last couple moths and could continue good until the weather cools off.
Good luck to you and have a nice coming weekend.
Where is the Georgiana Slough? Starting from Bob's Bait Shop and driving towards Walnut Grove on the highway 160, it is about .08 mile then turn right at Tyler Road. After passing Tyler Island bridge, turn left then find the open space to fish. It's very nice place where you and your family can stay over night, fishing for striper, sturgeon, and catfish.

Another good spot is also Georgiana Slough but on this side of the slough. Starting from Bob's Bait shop and set your speedohmeter to 0. Driving along the river on the bait shop side (River Road), remember not to cross Isleton bridge. When your speedohmeter reachs to 4.4
miles you are at Andrus Island Rd. Turn right and driving toward the levee. When your speedohmeter reachs to 6 miles, your are at RV park. This is a good area for fishing, picnic and camping.

We have all live baits you need including ghost, grass shrimp, pile worm, blood worm, minnows, bull head, and mudsucker. Frozen baits include sardine, anchovy, shad, eel, bull head, mudsucker. Special made salted sardine is very good for striper, sturgeon, catfish.
For the one who may come late after business closed(please call before 9:00 PM), call us so we can arrange the baits for you.
Phone numbers you can contact us: 916-777-6806 or cell phone 408-893-5707
Go directly the California Delta Chamber of Commerce fishing web site.