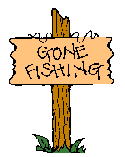 10/15/14
Bob's Bait Report
It was very beautiful and hot week. There is no cloudy day for entire week and the temperature stayed flat at low 90 degree. It will be cool and the coming weekend will be warm and nice. The Sunday windy last weekend helped to push all the junks to the shore and the river was clear up afterward.
Fishing for sturgeon was still slow even there are some sturgeons fishermen have tried last weekend in Chain Island and Sherman Island but got only few undersize sturgeon on pile worm. Ghost shrimp may be not available for this year and the years to come due to commercial ghost shrimp licenses had been revoked. Grass shrimp bait is also the good bait to fish for both striped bass and sturgeon but likely it is still hard to get and shrimp's fishermen couldn't get much as they used to. Fishing for salmon was on and off during the week but last weekend was very slow for boat anglers who tried at Walnut Grove but only few small salmon reported. Bank anglers on the boat dock at Walnut Grove got three salmons on Sunday and one on Saturday. Sea Lion was the only good fisherman and they always got salmon while we are not. The popular technique to fish for salmon in the Delta is to use spinner bait either trolling on the boat on casting out from the bank and retrieve slowly. For boat anglers, Silvertron, Blue Fox, Flat Fish are popular lures to troll for salmon while bank anglers who use Mepps Flying ¾ oz to fish for salmon. October should be the best month to fish for salmon before the heavy rain will arrive. Since the water is getting colder gradually due longer cold night and shorter hot day. It's the best time for salmon running for spawning in the winter. Since salmon normally running as a school, If one got the fish in particular area, likely another one could get another salmon. Also, salmon run normally not continuously but school by school, therefore it could be some very good days for salmon fishing along with a completely slow in certain days. Fishing for striped bass was good in most parts of the Delta. Blood worm, pile worm, live mud sucker, and live minnow are the best baits to fish for striped bass along with frozen sardine, frozen anchovy, or shad. Fishing for small mouth, largemouth bass, catfish, and bluegill were still very good last week in Georgiana Slough, Mokelumne Rivers, and the Isleton public fishing pier.
Good luck to you and have a nice coming weekend.
Where is the Georgiana Slough? Starting from Bob's Bait Shop and driving towards Walnut Grove on the highway 160, it is about .08 mile then turn right at Tyler Road. After passing Tyler Island bridge, turn left then find the open space to fish. It's very nice place where you and your family can stay over night, fishing for striper, sturgeon, and catfish.

Another good spot is also Georgiana Slough but on this side of the slough. Starting from Bob's Bait shop and set your speedohmeter to 0. Driving along the river on the bait shop side (River Road), remember not to cross Isleton bridge. When your speedohmeter reachs to 4.4
miles you are at Andrus Island Rd. Turn right and driving toward the levee. When your speedohmeter reachs to 6 miles, your are at RV park. This is a good area for fishing, picnic and camping.

We have all live baits you need including ghost, grass shrimp, pile worm, blood worm, minnows, bull head, and mudsucker. Frozen baits include sardine, anchovy, shad, eel, bull head, mudsucker. Special made salted sardine is very good for striper, sturgeon, catfish.
For the one who may come late after business closed(please call before 9:00 PM), call us so we can arrange the baits for you.
Phone numbers you can contact us: 916-777-6806 or cell phone 408-893-5707
Go directly the California Delta Chamber of Commerce fishing web site.