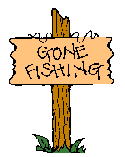 10//14
Bob's Bait Report
It's the fall and the weather is cooling off quickly during the month of October. There will be some raining days along with overcast days and cloudy days. The temperature will drop to mid 60 or low 60 during the nighttime and stays just above 70 degree during the day. With the temperature changes, animals will act differently along with the changes of environment as human being. The outdoor activities will get slower and water activities as water skiing, jet skiing, camping, and fishing are getting slower.
How's about the salmon and sturgeon run? It's time for sturgeon to move to the Delta for feeding and for spawning. Salmon will move as a big school for the latest fall run before the winter arrives. During September, salmon likes to stay in a deep area for cooling off especially in Walnut Grove area where the water depth is about 20 feet. However, during this time salmon could comfortable to swim in the shallow area up to 9 feet depth. The fishing technique for salmon and the method of trolling could be different. One method could be right in September but may not work now. One fisherman could get limit salmon for one day while others don't get any. It could tell the reason why one method could work in one day but not work in another day. The two ounces sinker attached to the spreader woks well during the September, hot and sunny days but won't work during the cloudy days. Therefore in order to have a best result of trolling for salmon, check with other fishermen who get the fish to see what is the color of lure he's using along with the sinker size and the boat speed. Doing so, the changes to get the salmon bite could be higher. For salmon trolling technique, please consult with the local bait stores they could provide very valuable information to fish for salmon during this time. Sturgeon was appearing in the Delta now. One awhile, fisherman could see them rolling in Rio Vista area. Fishing for sturgeon was still slow but the change to get sturgeon now could be higher than previous months. The best baits to fish for sturgeon are grass shrimp, ghost shrimp, pile worm, lamprey eel, or salmon roe. Ghost shrimp could not be available anymore since ghost shrimp commercial license were revoked in both states Oregon and Washington. Fishing for striped bass was good in Rio Vista area down to the Bay Point. Live mud sucker, love jumbo minnow are the best baits to fish for striped bass along with blood worm, pile worm, and shad. Fishing for catfish, largemouth and small mouth was still good in most parts of the delta.
Happy Halloween and have a great coming weekend
Where is the Georgiana Slough? Starting from Bob's Bait Shop and driving towards Walnut Grove on the highway 160, it is about .08 mile then turn right at Tyler Road. After passing Tyler Island bridge, turn left then find the open space to fish. It's very nice place where you and your family can stay over night, fishing for striper, sturgeon, and catfish.

Another good spot is also Georgiana Slough but on this side of the slough. Starting from Bob's Bait shop and set your speedohmeter to 0. Driving along the river on the bait shop side (River Road), remember not to cross Isleton bridge. When your speedohmeter reachs to 4.4
miles you are at Andrus Island Rd. Turn right and driving toward the levee. When your speedohmeter reachs to 6 miles, your are at RV park. This is a good area for fishing, picnic and camping.

We have all live baits you need including ghost, grass shrimp, pile worm, blood worm, minnows, bull head, and mudsucker. Frozen baits include sardine, anchovy, shad, eel, bull head, mudsucker. Special made salted sardine is very good for striper, sturgeon, catfish.
For the one who may come late after business closed(please call before 9:00 PM), call us so we can arrange the baits for you.
Phone numbers you can contact us: 916-777-6806 or cell phone 408-893-5707
Go directly the California Delta Chamber of Commerce fishing web site.